When trying to use a Wacom Tablet to draw freely in Adobe Acrobat Pro on Windows 10, the line may not be smooth.
The solution is to search for Wacom Tablet Properties (Should be installed along with your Wacom Tablet driver), and uncheck the Mapping > Use Windows Ink checkbox. If the application does not exist, you can re-download the driver and application here
Note that you might want to set it specifically for Adobe Acrobat Pro if unchecking this checkbox cause issues in other applications.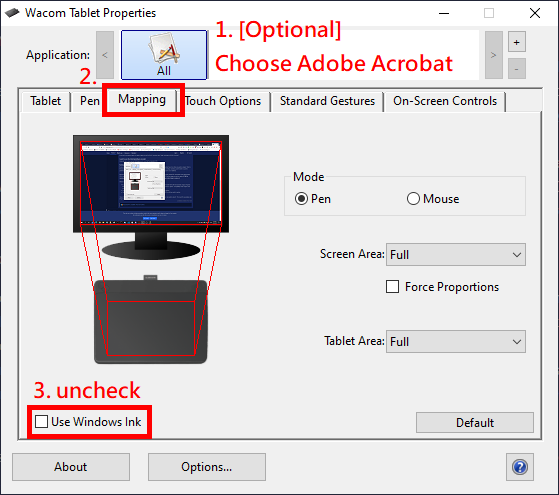 Try Tools > Comments > Draw free form In Adobe Acrobat Pro. The problem should be fixed now.
References